I'm a Pain in the Ass.
July 20, 2009
I am.
I expect everyone to understand what I say and don't take into consideration the fact that not everyone thinks like me.
(Gimme an amen)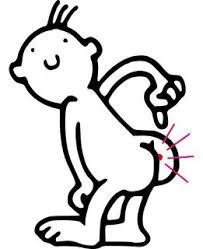 AMEN!
Perhaps I throw too much stuff into these posts for people to figure out and it just gets passed by.  Especially at Oscars Tavern. That blog is so filled with inside jokes and statements to my readers that it's a science to write them sometimes.  
I don't do that as much here. This is my personal forum.     Just thought I'd put that out there for those who may not understand.
What?
______________________
This past Friday, I kinda put someone I love in a place where she had no idea what was going on.  I don't know what I was thinking. Maybe I wasn't thinking. Sometimes a pause for emphasis.  I don't know.  Anyway, it just seems to me I hurt our relationship.  Maybe its just me.  Maybe SHE is overwhelmed.  Maybe I'm
just a victim of love and fear of the loss of someone special.   I hate when this happens. I need to think things out more when I get pushed against the wall. Maybe its all in my head.
Maybe I'm Amazed at the way I really need you.
I'm going to see Paul McCartney tomorrow night!  It should be fun. I have seen him 4 times. This will be the 5th.  It's practically a Beatles show. He puts on a great show!  I'll have to fill you in on everything! 
It's gonna be crazy the next day.  I'll most likely get in late and be traveling Wednesday.
Thanks for reading!   I'll see you soon!
6 comments