Baby It's Cold Outside…
January 17, 2009
There's a reason I have that picture of that bar in the Bahamas above this.  Paradise.  Sure isn't what we have going on here. But you know that already. Holly may not, she's in Ireland. I'll have to ask her one day. She has a blog that makes me crack up when I visit.   Stay warm and switch on your fireplaces!
I was chatting with a friend and mentioned fireplaces. As my readers know I
have a wood burning fireplace which is an integral part of most evenings. "Relaxing by the fire".  Maybe it IS a bit more work, some dust, those occasional poofs of smoke that fill the room, but you know what? I love it.  My sons PitBull loves to lay practically on the hearth.  I swear one day a crackle will send a spark and she'll be yelping!   I tell her every time but she doesn't listen.  Preparing the wood, occasionally chopping up some kindling.  Hey, it get's my hiney off the couch. The beach homes I rent have the push button fireplaces, they're ok.   I hope they don't make water pictures that spray you and call them pools.  LOL  🙂   Almost like rock climbing on a cruise ship.  What????
I had to drive a bunch of miles recently to a town near Atlantic City.  More inland, this area was so remote for New Jersey. I often think i should post pictures from here as it has its beauty and country also.  Actually my friend has a blog that highlights a lot of New Jersey.  Before my daughter moved to Florida, she took some amazing photographs that to the untrained eye, you'd think it was somewhere in New England, or in the lower appalatians (sp) .  I will add that she has taken some wonderful pictures in the West Coast of Florida.  Guess there's beauty everywhere if you know where to find it. 
Started writing music again. Will share with you as soon as I have something worth posting.  The idea is having many hearts. The one you gave the first time never comes back, so you had to get another one.   LOL       How sappy.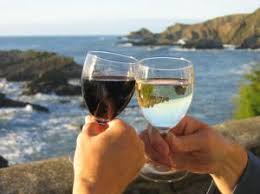 Well I have a lot more to say but am doing 3 things at once as it is.
Stay warm everyone.
I'm praying for all of you who are out of work.
And for you too.
Have a great weekend if I don't get to write here.  Think I'm gonna go to the Tavern and have a few to warm me up.  LOL
Thanks for reading!  I'll see you soon!
3 comments